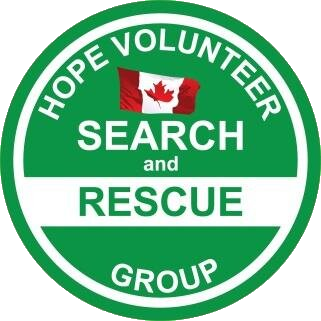 NEWS RELEASE
Hope Search and Rescue Open House
Hope Search and Rescue (HSAR) will be holding its annual Open House on Sunday December 8, from 1 PM to 4 PM, at the Search and Rescue building at 940 Fraser Avenue.
SAR teams are typically called upon to assist Local Police and BC Ambulance at incidents that may involve vehicles, ATVs, snowmobile or bikes that have gone over steep embankments, resulting in people becoming trapped, injured or killed on dangerously steep terrain that would otherwise be inaccessible without a rope rescue system and trained rescuers.
In some cases, SAR volunteers travel by helicopter, boat, ATV or on foot into remote areas to assist hikers and hunters who have become injured on trails or in rugged backcountry areas.
In many cases, injured people require specialized medical packaging and transport out of challenging terrain.
Approximately 25 trained SAR volunteers with HSAR respond to 95 to 110 calls annually.
Volunteer SAR team members receive comprehensive and specialized training.
Applications for new HSAR members are being accepted until January 3, 2014.
For more details on becoming a volunteer or making a donation, visit http://hopesar.vr-sar.org