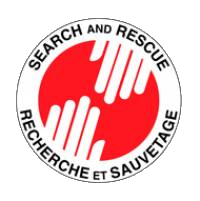 Search and Rescue New Initiatives Call For Proposals 2015-2016
Emergency Management BC (EMBC) and the BC Search and Rescue Association (BCSARA) will be submitting applications to the National Search and Rescue Secretariat (NSS) New Initiatives Fund (SAR NIF) for fiscal year 2015-2016.
Last year EMBC submitted a NIF application to update the BC GSAR rope rescue program. This application was supported by the NIF merit board but unfortunately did not receive funding. The NSS has encouraged EMBC to reapply. For the 2015-2016 application EMBC will be resubmitting the Rope Rescue Application.
BCSARA is inviting SAR groups and stakeholders to submit concepts for a provincial level SARI-NIF application, proposed projects must benefit the EMBC/BCSARA recognised GSAR groups.
The deadline for submitting concepts outling the proposed project (maximum two pages) for BCSARA's consideration is May 30th, 2014. As BCSARA is currently managing 2 large SAR-NIF projects the scale and scope of concepts will be evaluated along with it's value and fit within SAR-NIF and BCSARA priorities.
The organisation or group whose proposed project is selected will be responsible for preparing/creating the application in conjunction with BCSARA following the National Search and Rescue Secretariat NIF guidelines. The successful application will need to be submitted to BCSARA by Fri August 9th, 2014.
More information on the NSS Nif Program can be found at:
SAR NIF funding is provided for projects that:
Standardize reporting and improve data management to inform decision-making
Emphasize and effectively coordinate SAR prevention efforts across NSP partners
Support and sustain volunteers
Improve interoperability through coordination and communications
Proposals are to be submitted to: jimmcallister@bcsara.com