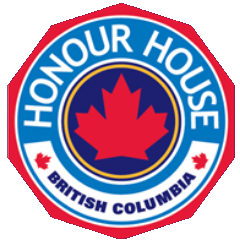 Honour House provides a temporary home for our Canadian Forces, Veterans, Emergency Services Personnel and their families while they travel to receive medical care and treatment in the Metro Vancouver Area.
Members of our Military and Police Officers, Fire Fighters, Paramedics, Corrections Officers, Sheriffs, Coast Guards, Search and Rescue Volunteers and retired members of all of these groups along with immediate family members (wives, husbands, common law partners and their children) are all welcome to stay at Honour House free of charge.
Honour House is proud to support the brave Canadians and their families by providing them with a 'home away from home' where they can recuperate and forget about the financial stresses associated with their need to leave home for treatment.
For more information, please contact the General Manager, Craig Longstaff;
craig@honourhouse.ca
https://www.facebook.com/honourhouse
https://twitter.com/honourhouse