BCSARA is proud to announce that two of our SAR Groups will be celebrating significant milestones for service to their communities and to the Province of British Columbia.
Both North Shore Rescue (NSR) and Golden and District Search and Rescue (GADSAR) are commemorating 50 years of providing Search and Rescue during 2015 with each hosting an open house to welcome the public and show off their Group's accomplishments.
First up will be NSR with an open house at their facility located at 61 Bewicke Avenue. North Vancouver on Sunday September 13 from 11am until 4pm.
More details can be found here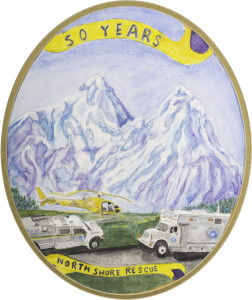 Next up will be GADSAR, celebrating their anniversary on October 3 from 1pm until 4pm at their SAR Hall located at 210 Fisher Road at the Golden Airport.
Congratulations to both organizations! We are excited to see what the next 50 years will hold for their futures.  More amazing is that there will be current and past members at each event, some individuals are also celebrating 50 years of service!