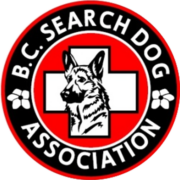 BC Search Dog Association
The British Columbia Dog Association (BCSDA) is a volunteer, not-for-profit association dedicated to training and maintaining a network of professional Ground Search and Rescue canine teams throughout British Columbia.
Under the umbrella of Emergency Management and Climate Readiness, the BCSDA is the only agency authorized to train civilian wilderness searching K9's in support of Ground Search and Rescue teams throughout the province.
SAR canine teams are validated annually by the RCMP Police Dog Services and must meet the RCMP National Wilderness SAR Canine Standard at either the spring or fall training courses.
See an error or need to update a listing? Want to add your organization to the map?