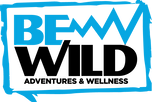 Be Wild Adventures
#908 – 938 Howe Street, Vancouver, BC, V6Z 1N9
General Information
Be Wild Adventures was created from a love for the outdoors, exploring the history of outdoor spaces, embracing the disconnect to reconnect, and finding the hidden gems amongst the wild.
Join Be Wild Adventures as they strive to inspire, motivate, educate and empower you to live a life outdoors.
See an error or need to update a listing? Want to add your organization to the map?