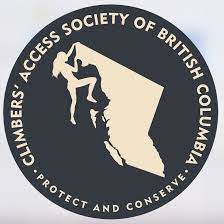 Climbers Access Society of BC
1381 Charles Place, Victoria, BC, V8P 5M6
General Information
The Climbers Access Society of BC (CASBC) is the only provincial body exclusively dedicated to climbers and their access issues.
Historically, their access work was through individual stakeholders interested in protecting an area. Within the last ten years, the number of areas and stakeholders increased to the point it became prudent to develop and work with local climbing organizations (LCOs).
See an error or need to update a listing? Want to add your organization to the map?