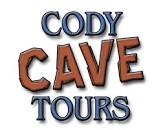 Cody Cave Tours
Cody Caves Forrest Rd, Ainsworth Hot Springs, BC, V0G 1A0
General Information
Cody Cave Tours of British Columbia, Canada offers a variety of tour packages that would appeal to all adventurous types.
Let their professional guides escort you throughout your fascinating journey of this fragile underworld.
See an error or need to update a listing? Want to add your organization to the map?