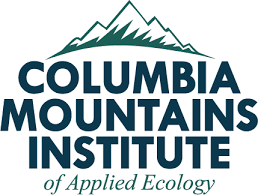 Columbia Mountains Institute of Applied Ecology
PO Box 2568, Revelstoke, BC, V0E 2S0
General Information
The Columbia Mountains Institute of Applied Ecology (CMI) is a non-profit group whose purpose is to improve ecological management by increasing and sharing knowledge about the ecology of southeastern BC.
They do this by connecting people working in the various fields of applied ecology (natural resource practitioners, managers, researchers, educators, academics, stewardship groups, etc.) through conferences, forums, courses, workshops and on-line networking.
See an error or need to update a listing? Want to add your organization to the map?