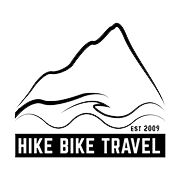 Hike Bike Travel
General Information
Hike BikeTravel is your destination for information and stories on travel, adventure and the outdoors.
From tried and true travel tips, to the latest and most innovative products on the market, to founder Leigh McAdam's most recent adventures, Hike BikeTravel is here to inspire you and challenge you to experience the world around you.
See an error or need to update a listing? Want to add your organization to the map?