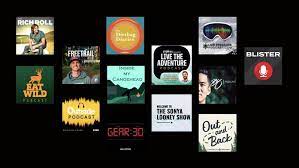 Hillsound - The Best Outdoor Adventure Podcasts
221/ 2323 Quebec Street, Vancouver, BC, Canada, V5T 4S7
General Information
Here are some tips from outdoor ambassadors and BC AdventureSmart on the best outdoor adventure podcasts to enjoy in-between, on the way to and back from, and during your outdoor outings.
Based in Vancouver, British Columbia, Hillsound offers a range of highly-engineered traction devices for a variety of categories.
See an error or need to update a listing? Want to add your organization to the map?