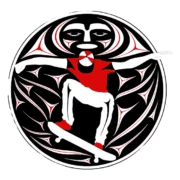 Indigenous Life Sport Academy
308 Skawshen Road, West Vancouver, BC, V7P 0A6
By providing Indigenous youth with unstructured and semi-structured sports alike, the Indigenous Life Sport Academy (ILSA) creates social change and development within Indigenous communities.
ILSA provides Indigenous youth with opportunities to play, express themselves, improve both their mental and physical health.
See an error or need to update a listing? Want to add your organization to the map?