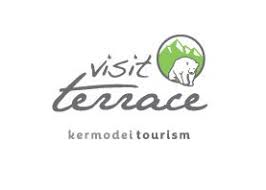 Kermodei Tourism
4511 Keith Avenue, Terrace, BC, V8G 1K1
Tourism and Backcountry Guiding
General Information
It's an exciting time to be in Terrace!  Whether you are visiting for the first time, returning to see family and friends, or you're considering a move here, you'll find a lot to see and do throughout the year.  Terrace is your gateway to the best outdoor adventure in Northern BC.
Located along the mighty Skeena River, the second largest river in British Columbia, Terrace is surrounded by mountain peaks, rivers, lakes, and wildlife.
See an error or need to update a listing? Want to add your organization to the map?