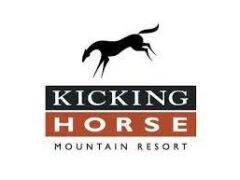 Kicking Horse Mountain Resort
1500 Kicking Horse Trail, Golden, B.C., V0A 1H0
General Information
Kicking Horse Mountain Resort (KHMR) is a ski resort located 6.4 kilometres (4.0 mi) west of Golden, British Columbia, Canada.
It features over 120 trails across more than 3,486 acres (14.11 km2) of skiable terrain and a 1,315-metre (4,314 ft) vertical drop, currently the sixth largest of any North American ski resort.
See an error or need to update a listing? Want to add your organization to the map?