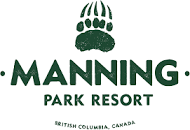 Manning Park Ski Area
7500 HWY #3, Manning Park, BC, V0X 1R0
General Information
Experience outdoor freedom with Manning Park Resort's winter activities.
Choose from alpine skiing and snowboarding, Nordic skiing, snowshoeing, and more.
Manning Park Ski Resort gets some of the best snow in B.C. They are located at a charmed intersection between the temperate coastal area and the dry desert Interior, which means our powder is top-notch!
See an error or need to update a listing? Want to add your organization to the map?