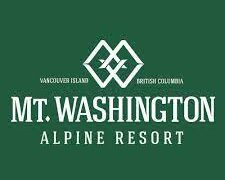 Mount Washington Skiing Alpine Resort
1 Strathcona Pkwy, Comox-Strathcona C, B.C., V9J 1L0
General Information
Mt. Washington Alpine Resort is a year-round recreation destination located on Vancouver Island, British Columbia.
In the winter guests enjoy accessing over 1,700 acres and 505 vertical metres of alpine terrain, 55kms of cross-country skiing, and 25kms of snowshoeing trails along with a dedicated Nordic lodge, Tube Park and Fat Bike trails.
Experience Vancouver Island's coastal playground.
See an error or need to update a listing? Want to add your organization to the map?