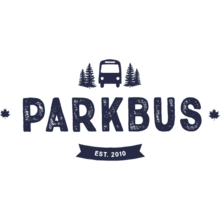 Parkbus
38016 Cleveland Avenue, Station Main Street, Squamish, BC, V8B 0A1
General Information
Parkbus connects city dwellers with nature through accessible transportation options.
Parkbus operate bus services to national and provincial parks from major cities across Canada. They also operate community nature and outdoor programs such as ActiveDays and NatureLink.
Their free shuttles, as well as NatureLink and Activedays programs are run by Transportation Options, an Ontario-based non-profit organization dedicated to fostering sustainable tourism and transportation. The rest of our programs are run by Parkbus Inc., headquartered at the Center for Social Innovation in Toronto and The Common in Squamish, British Columbia.
See an error or need to update a listing? Want to add your organization to the map?