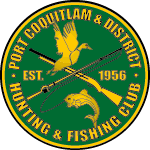 Port Coquitlam Fishing and Hunting Club
5000 Upper Harper Road, Coquitlam, BC, V3E 3H1
General Information
As a registered non-profit organization, the Port Coquitlam Hunting and Fishing Club (PCDHFC) is dedicated to preserving shooting sports for their members and is answerable through their elected board of directors to their members and to their range users.
Their range is professionally run by paid Range Officers, office staff and caretaker and is privy to inspection by the Chief Firearms Officer of B.C.
Through their required courses and supervision, they ensure that shooters using their facilities are safe and obey the regulations and firearms laws of Canada.
See an error or need to update a listing? Want to add your organization to the map?