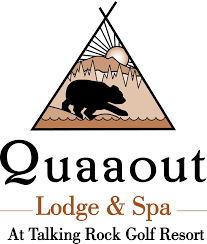 Quaaout Lodge
1663 Little Shuswap Lake Road, Chase, BC, V0E 1M2
Tourism and Backcountry Guiding
General Information
At the Quaaout Lodge, their cultural coordinator will be happy to take you on a tour of the grounds or answer any questions you may have about the area.
The Quaaout Lodge are a mobile axe throwing and entertainment business specializing in bringing the fun to you!
See an error or need to update a listing? Want to add your organization to the map?