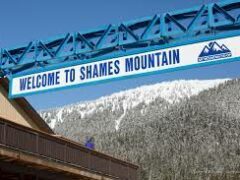 Shames Mountain Ski Resort
4805 Highway 16 West, Terrace, B.C., V8G 1L6
General Information
They are Canada's first non-profit community service ski co-operative!
Shames is a family friendly mountain with lots of great options from beginner to expert. Home to 1,600 vertical feet of powder, Shames Mountain is located 35 kms west of Terrace in the spectacular Shames Valley amidst the majestic Coast Mountain Range of British Columbia.
See an error or need to update a listing? Want to add your organization to the map?