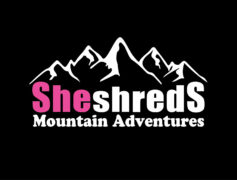 She Shreds Mountain Adventures
She Shreds offers the ultimate backcountry learning adventure!
Whether it be an all-girls snowmobile clinic or a men's getaway weekend on sleds, they are the definition of a good, safe time while learning everything you need to know about the backcountry!
She Shreds offers snowmobile clinics, avalanche courses and occupational training.  They design their clinics and rides with a big emphasis on safety.
See an error or need to update a listing? Want to add your organization to the map?