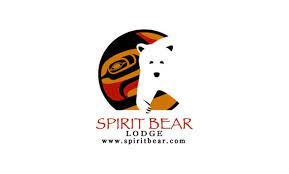 Spirit Bear Lodge
300 Spirit Bear Dr, Klemtu, BC, V0T 1L0
Tourism and Backcountry Guiding
General Information
Spirit Bear Lodge is 100% Indigenous owned, offering exclusive access to wildlife viewing areas and Cultural sites within Kitasoo Xai'xais Traditional Territory.
Every day at Spirit Bear Lodge is unique. They visit many diverse and awe-inspiring locations in search of wildlife.
They travel in our comfortable heated boats for an hour to an hour and a half through the Traditional Territory of the Kitasoo Xai'xais First Nation to reach different wildlife viewing locations each day.
See an error or need to update a listing? Want to add your organization to the map?